Jess and Andy's Cornish Fundraiser for Sara
About the fundraiser
In May, Jess and Andy are running from North to South Cornwall (The Copper Trail) and cycling from West to East Cornwall (The Cornish Way) – Bude to Lands End, in the hope of raising money for their very good friend Sara.
Next Wednesday will be the 11th anniversary of when Jess broke her neck in a road traffic accident in the Alps. She underwent emergency surgery at Grenoble Hospital, the same hospital where two years ago Sara was admitted following another horrible RTA which has  left her with a life-changing injury. She is now a paraplegic with no feeling or movement from the hips down. Doing this fundraiser for Sara is something that means a lot to Jess. The money will be put towards adapting Sara's home to make it wheelchair accessible, and adapted sports equipment for her to continue her love of outdoor adventures. Please read her story and support our fundraiser.
Sara's Story
Living in the Alpes meant I had all the outdoor pursuits on my doorstep throughout the year. I was snowboarding in the winter, rock climbing and hiking in the summer, practising yoga with friends, always on my bike to get from A to B and taking time out to go surfing in between seasonal jobs. My life was full of adventures with a great community of friends to share and make memories with every day and I regretted none of the choices I had made in my life. But that all came to end one winter night in February 2019. I broke my T12 vertebrae in an accident, completely severing the spinal cord and suffering an immediate loss of the use of my legs. I was rushed to Grenoble hospital where I was operated on and then spent 9 months in a rehabilitation centre where I had to learn how to navigate the world using the only parts of the body that remained untouched by my spinal cord injury.
I slowly adapted and accepted this new fate and the wheelchair that I now use, but losing the life that I had so carefully constructed still takes my breathe away to this day. I decided that when I left the clinic I would have to leave my community, my friends and my mountain life because I couldn't face the reality of never being able to do those sports again in the same way that I had grown to love them.
There are many challenges that come with living with a Spinal Cord Injury. Not only is the world not made with your mobility in mind, but there are countless health issues touching all the most intimate parts of your life that you have to learn to live with, as well as chronic pain and the mental hurdles of loss and regret that must be overcome. But the other part of living with an SCI is rebuilding your life so that it at least compares to your previous life, and perhaps this is the greatest challenge. To learn to love your life again now that you have lost so much. I'm doing my best so far to discover new sports and outdoor activities and find new adventures. One of those adventures is motherhood! I am now 8 months pregnant and looking forward to the new challenges that handicapped parenthood will present, as well as the reward of instilling the same fun-loving spirit that I had before my accident in my child's life.
I still regret nothing in my life. I am strengthened by my family and friends and particularly the friendships that I made in the mountains, I appreciate the love they have shown throughout my journey as a disabled person. Without them I wouldn't be who I am now, overcoming my challenges and discovering new  thrills and adventures  from my new seated position!
Thank you for your support!
Sara x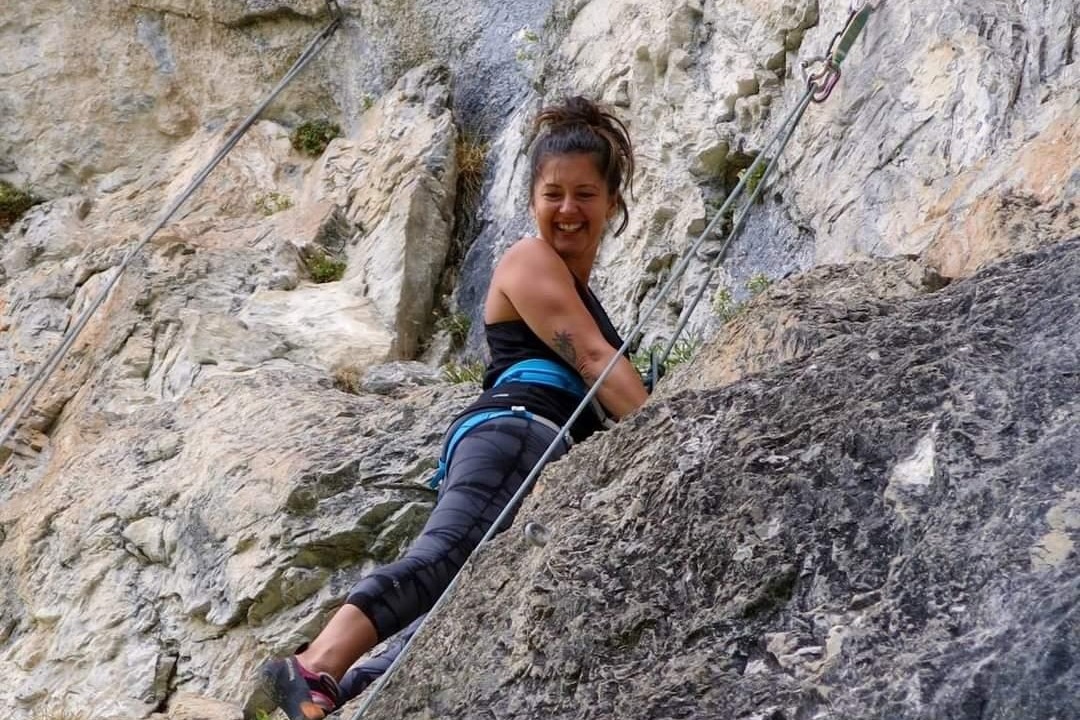 Équipe de collecte de fonds (2)
Sara Pilar Butcher 
Organisateur
Total de €530 récolté grâce à 6 dons
Le Bouscat
Jess Brook 
Coéquipier
Total de €200 récolté grâce à 6 dons
La première plateforme de financement participatif

GoFundMe compte plus d'organisateurs de collecte de fonds que n'importe quelle autre plateforme. En savoir plus

Garantie GoFundMe

Cela arrive rarement mais, en cas de problème, nous déterminerons avec vous s'il s'agit d'une utilisation abusive. En savoir plus

Conseils d'expert 24 h/24, 7 j/7

Envoyez-nous vos questions. Nous y répondrons, 24 heures sur 24. En savoir plus