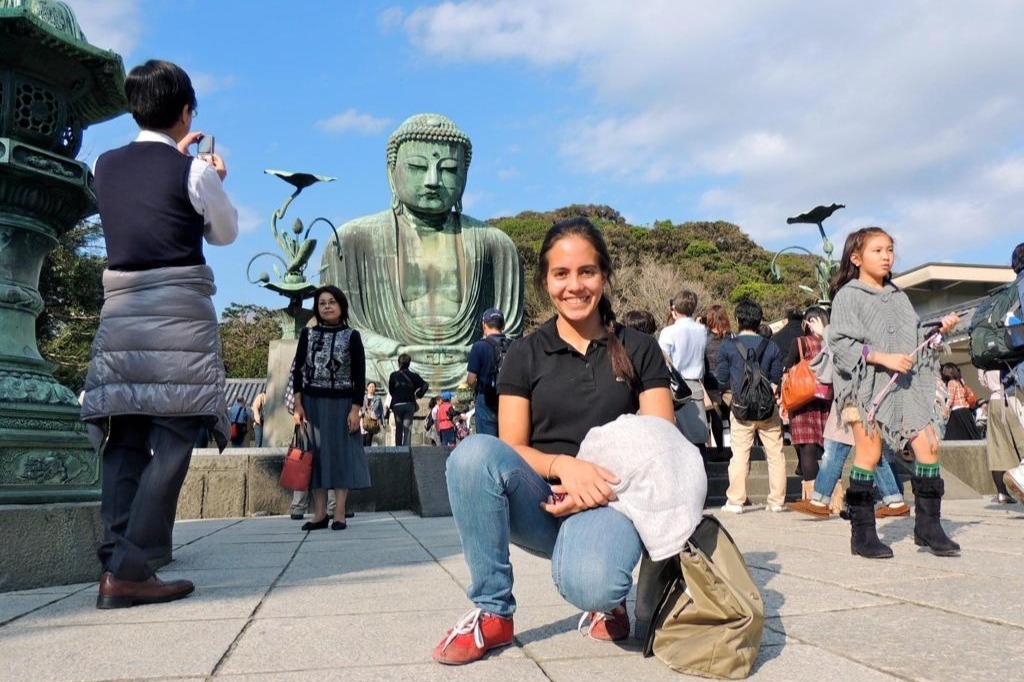 If you knew my niece, Fernanda Coquet Dávila, like I do, I know you would want to help her, she is a beautiful person, full of life, that has fought her entire life for a normal life. Now, she needs another chance to live and she desperately needs your help. Fer is 34 years old and cannot live without a valve in her brain; she was born with a terrible disease called hydrocephalus.
She received her first valve when she was two months old, and by age nine she had been intervened three times; since then, she has endured countless surgeries.  At first, the valve discharged encephalo-spinal liquid to her gastric system, but after some years her stomach couldn't take it anymore, and it started discharging to her heart.
Six years ago she went through more than 10 very painful brain surgeries that were negatively affected because of infections, and to make a very, very long story short, she fell into a coma, and since then has had to learn twice how to speak and walk again.
By the beginning of this year she was almost 100 percent herself and was working again, Fer loves working with student groups and young people, but a couple of weeks ago she started getting very sick, she lost consciousness and had to be hospitalized, where they found that her kidneys and other organs were failing.  After many costly laboratory tests, doctors determined that her valve had to be changed, yet again.
It really is heartbreaking to see her have to go through all this once again. An infection has contaminated her brain valve once again, and she urgently needs a new surgery, it has to be done urgently, at the most in one or two days (April 29th. at the latest). Her heart and kidneys are compromised and everything worsens and gets more complicated by the minute. Time is everything! We know she will make it… We have to make it! We just need your help for the new surgeries, further tests and medicines, during her stay in the hospital, and in recovery.  
Public hospitals are not an option because COVID has taken up most of the beds and there is no way to get the surgery as fast as Fer needs it, but especially because of the risk of further infection. She cannot LIVE without a valve and private hospital bills are not within our financial possibilities.
All of us together can make a difference… please help us make that difference! I ask you, with all my heart, to find it in yours to give Fernanda one more chance.  Mariana (my sister and Fer's aunt) is helping me raise funds from France (and hopefully from all over the world!) so that we can go through these difficult times, there are two or three operations at least (extract the valve, insert a new one, and sometimes doctors have to go in again), plus further lab analysis and many, many hospital days (and costly nights).  She will help us get your invaluable donations to Fer.  Thank you!!

Équipe de collecte de fonds : Fer's Fundraising Team (4)
Cristina Andreu 
Organisateur
Total de €3,929 récolté grâce à 17 dons
Perpignan
Claudia Davila 
Coéquipier
Total de €6,258 récolté grâce à 65 dons
La première plateforme de financement participatif

GoFundMe compte plus d'organisateurs de collecte de fonds que n'importe quelle autre plateforme. En savoir plus

Garantie GoFundMe

Cela arrive rarement mais, en cas de problème, nous déterminerons avec vous s'il s'agit d'une utilisation abusive. En savoir plus

Conseils d'expert 24 h/24, 7 j/7

Envoyez-nous vos questions. Nous y répondrons, 24 heures sur 24. En savoir plus